Please take a moment to vote for me as one of the Top 25 Mom Vlogs for Circle of Moms! It would mean so much for me and you can vote once every 24 hours!
***************
While the celebrities were looking glam I was in my Victoria's Secret PINK sweats eating mexican food. If that isn't glamourous and sophisticated I don't know what is.
I know there are some people who think Seth MacFarlene pushed the envelope too much. Umm...hello! It's Seth MacFarlene, creator of Ted and Family Guy. What do you expect? Overall, I enjoyed him as a host. Who knew the guy could sing like that? Call me crazy but I think Seth is crazy sexy. He is funny, handsome, and can sing! Fun fact: he's a skilled pianist.
Swoon
.
I love me some high fashion and the Oscars never ever ever disappoint...like ever. Damn, now I have Taylor Swift stuck in my head.
I think Jennifer Lawrence embodied Oscars fashion to a tee. She looked young and fresh in her Dior Haute Couture. I would die to wear that dress. Even though I don't personally know Jennifer Lawrence I can tell she is the kind of girl I like to hang out with. She's down to earth, hilarious, and doesn't try to pretend to be anyone but herself. She has one of the best personalities in Hollywood aside from being extremely talented. Jennifer isn't in the tabloids that often, and homegirl has an Oscar at 22. I would be lying if I said I didn't wish I had her talent.
Is Jessica Chastain never not a bombshell on the red carpet? Va va va voom, Jessica Rabbit. I love how her Armani Prive dress, which was copper with pink stones, perfectly complimented her red locks.
Jennifer Garner's purple Gucci dress was so fun and excited. I loved how simple it was in the front, but a cascading waterfall of glam in the back. It was the perfect combo of glam and flirty without being too overwhelming. I thought her jewelry, hair, and makeup were the perfect compliments to the dress. Jennifer wore the dress and not the other way around.
I also loved Reese Witherspoon, Jennifer Aniston, Catherine Zeta-Jones, Kerry Washington, Halle Berry, and Sandra Bullock. Call me crazy, but I actually liked Anne Hathaway's Prada dress. I know people joked they wore that dress to prom in the 90s, but it's a completely different dress. Yes the neckline was reminiscent of it, but that's as far as it goes.
Who did you love? Who did you hate?
***************
I want to take a moment to introduce you guys to some of my lovely sponsors because who doesn't love new friends?!
Katie from KTJ Weighing In
Hi! I'm Katie, but everyone calls me KTJ. I blog over at ktjweighingin.com and I'm sharing the highs and lows of my weight loss journey as I work to lose 100+ pounds by following weight watchers. I hope to share motivation and support no matter how much weight you have to lose by sharing my personal experiences. I also blog about my life in Pittsburgh, my world travels, and life as a new attorney. I'd love for you to stop by!
Traci from Dear Miss Traci
Hi I'm Traci from Dear Miss Traci, a blog where I pretty much talk about myself all the time. I write about my wedding planning experiences, my feelings about becoming a stepmother, and anything else that comes to mind. I'm fairly obsessed with glitter, owls, and the Walking Dead. And I love to make new bloggy friends! Thanks for listening to me ramble on!
Miranda from Keeping Up With The Chaos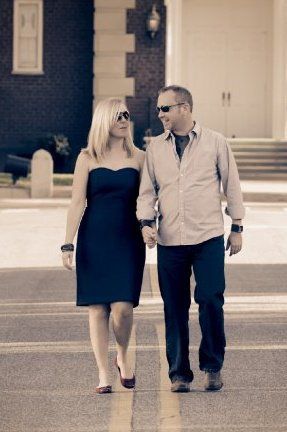 Hi, my name is Miranda and you'll find me blogging over at Keeping Up with the Chaos about life as a mom to boys, wife to a pastor, and moving forward after the loss of a daughter in my 16th week of pregnancy. I'm fascinated with nutrition, juicing and natural living. Come on by and say hello!
Say "hi" to these lovely ladies and don't forget to
vote
for me!