Have you guys had a good week or are you excited it's the weekend? The Great and Powerful Oz hits theaters today and we're taking the coconut to his first movie. He is obsessed with the Wizard of Oz and I can't wait to see how he reacts to the new film. We haven't met a Disney movie we didn't like which makes the chances very high.
Do you have any fun plans this weekend?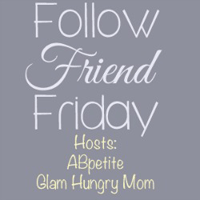 Please welcome Jen from
Five 27 Jones
as our co-host this week. She is a mom of 2, organizer, crafter, clean eater, and runner. Don't forget to follow her and stop by and say "hi!"

Have you met the gorgeous Lauren yet?