Please take a moment to vote for me as one of the Top 25 Mom Vlogs for Circle of Moms! It would mean so much for me and you can vote once every 24 hours!


***************

Boston Area Moms: I recently learned of a fun event this weekend at the Hotel Commonwealth called Bedtime Stories. Bedtime Stories is a PJ storytelling party complete with hot cocoa bar and an appearance by Curious George! The event takes place this Friday the 22nd and Saturday the 23rd at 7:00-8:30 pm.
The suggested donation is $20/family to benefit ReadBoston and the hotel will match each doantion. If you want to make it a "staycation" for the vacation week you can purchase the "Hotel for Kids" package for $229/night. The Hotel for Kids overnight package includes deluxe family accomodations, welcome backpack for kids stuffed with slippers from LL Bean, a custom bedtime story featuring the hotel's signature bear, a flashlight, homemade cookies and milk, complimentary parking, a pancake-making class, and more. Additional nights may be purchased for $169/night.
If you are interested in the event and/or hotel stay you may email HotelForKids@HotelCommonwealth.com or call 617-532-5012.
BTW: No, I wasn't paid to say this. I just think it would be fun for the family!
***************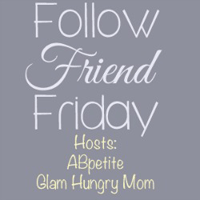 Did you see?
…
February Group Giveaway
…
Top 12 iPad Apps for Kids
…
The Best Stevia On The Market
…My
Weekend Catch Up
+ Intro to 2 Shops
…
PEOPLE Magazine 2013 Oscars Double Issue
+ $20 Target Gift Card Giveaway?