It's time for another Sunday Social and it's all about how we were in middle school and high school….yikes! Are you ready? Can't wait to see everyone's pictures and posts about this week's link up!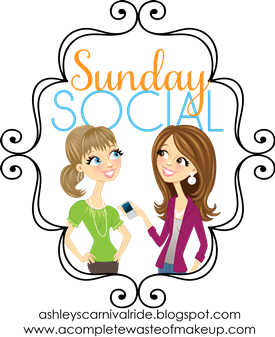 1. What were you like in middle school and high school?
Gah! I was completely opposites in middle school and high school.
In middle school I was dorky, was in my awkward stage, had very few friends, and was bullied everyday. No fun. I had coke bottle, thick-rimmed glasses, huge cheeks, and god awful eyebrows. I pretty much burned all my middle school pictures my freshman year of high school, but some old classmates posted this gem on Facebook.

Everything changed when I went to high school and switched school districts. Luckily, I grew out of my awkward stage the summer before my freshman year of high school, and looked like a normal kid. Finally. I made tons of friends, became a cheerleader, was FBLA treasurer, and tried my best not to let my mouth get me into trouble. I had a tendency to talk back or argue…a lot. I wasn't really into boyfriends at the time because I thought love was a crock of bull. My how things change!
Senior Year at a concert with friends
I was still a total goober
Looking back at high school fashion..
My friends and I like to dress up and go out…for no reason
And dress up like idiots just because we thought it would be funny
I would have laptop parties with guy friends
I loved to travel-this is the last day of the Europe trip
I think that's enough of a yearbook for you guys.
I 100% over did it with the pictures. On to question 2…..
2. What were your favorite past times?
I think some of the pictures showed I liked to random stuff just because. I loved the typical stuff. Going to movies, eating at restaurants, having girls night in, driving around for no reason, partying, and staying out way past curfew.
3. What songs were you obsessed with?
In middle school I was obsessed with *Nsync, Britney Spears, Aaliyah, Jennifer Lopez, Destiny's Child, Blink 182, and Modest Mouse. Everything bubble gum pop that you could think of.
In high school, I liked everything. My CDs, and iPod at the end of my senior year, consisted of: all Frank Sinatra, "Let Me Love You" by Mario, "Yeah" and "Get Low"…duh, "The General" by Dispatch, "Crazy Game of Poker" by O.A.R., Justin Timberlake's first album, "Confessions" by Usher (as in the whole album), "Ashes" by Pepper, "Charlene" by Anthony Hamilton, Jack Johnson, Damien Rice……I had music A.D.D.
Oh yeah, Brand New was the soundtrack to my high school life.
4. What fashion statement do you look back on and cringe?
In middle school it had to be the butterfly hair clips and chokers.
High school had to have been early high school prom/homecoming dresses..that goes for everyone, Abercrombie/Hollister, leg warmers…
5. Who were your celebrity crushes?

Paul Walker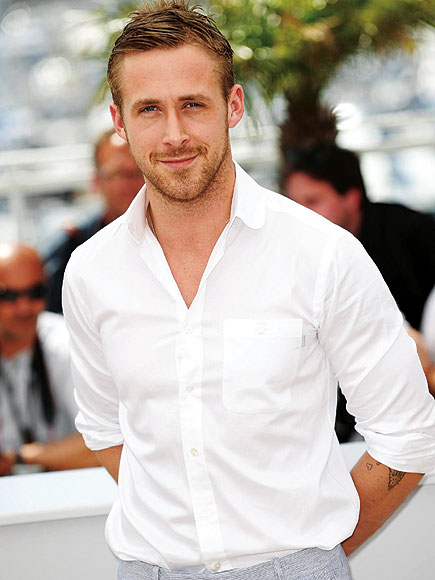 Ryan Gosling
6. What were your favorite TV shows and movies?
I was, and still am, obsessed with things Disney. I loved watching F.R.I.E.N.D.S., The O.C., Laguna Beach, Passions (yes the cheesy soap), and I'm sure there are more that I'm missing….help!
This is going to sound pathetic, but I don't remember which movies I watched. I of course watched Cruel Intentions, 10 Things I Hate About You, and the like. I just can not remember what big movies came out when I was in high school. The Notebook? Spiderman? Old friends…refresh my memory please